Bounce House Rentals

We have Bounce House Rentals for every party!

Free Delivery within 20 miles of our Shop. Just $2.00/mile after

Book now, Pay at Delivery.(Cash, Cash app, Zelle, Or CC)

Call 863-307-9302 with any questions!
Inflatable Bounce Houses have many names: bouncy castles, bouncers, bouncy things, brinca brincas, jumpers, moonwalks, jumpy jumps, bouncy houses, bouncey houses, jump houses, bounce castles, blow up jumpers, and simply inflatables. What ever terminology is comfortable for you we have them for rent. We call them FUN and the perfect match for any party or event. Davenport FL is a our home city, and we try to be a huge part of the community, you may even see our rentals out next time you are around town. We always do our best to deliver, set up, and take down our equipment with respect to your property and time. Whether you are looking for entertainment for your child's birthday party, graduation, celebration, event or to entertain a group of for hundreds; we deliver the maximum amount of fun every time. Fly High Inflatables is the best choice for your bounce house fun, and there's nothing better than watching all your guest and children's guests' having a little excitement on one of our jumpers. Rest assured Davenport; Your Bounce House Party is in good hands. Plus, reserving your Bounce House couldn't be easier. You can call or text our awesome staff, or use our EASY TO ORDER online reservation system to get your event reservation started. Its never too early to plan and book your rental to secure the inflatable you want!
Fly High Inflatables LLC: #1 Bounce Houses Rentals in Davenport, FL!
FUN ALERT! Bouncer rentals Davenport
What is better than spending a day relaxing and having some good 'ole family fun, like a backyard bbq? Nothing! You can only increase the fun and bring the perfect party items. For that, give us a call. Belly Flops believes that time with family and friends with smiles is more important than ever. Since COVID-19 we have all learned the heightened importance of quality family time. We can help provide the entertainment during those events.
The Best Bounce house rentals in Davenport, FL
All of our Bounce Houses are delivered and set up, on-time by our friendly and professional staff, its as simple as that! And all for an affordable price. We deliver to:
Davenport Florida
, Haines City Florida, Lake Alfred Florida, Lake Wales Florida, Poinciana Florida, Winter Haven Florida and more! We often deliver further out as well, so contact us for further info. Because of our membership of the largest group of party rental industry experts in the world, we can provide an unmatched level of customer care. We offer a wide variety of quality designs for your party and we update our inventory all the time. We can help you pick the best inflatable for your party, and we are very sure that you will love it!
Book Your Bounce House Rental Online 24 hours a day
We have tried to make the process as easy as possible. We partnered with the best rental software platform on the market to bring you an easy and efficient way to book and keep track of your rental, with our contact-less delivery and ordering process. Just simply select the date of your event and our system will show you what party equipment is available for that date and time. Need your rental a little longer or have a big event coming up you want to make sure every detail is in place? Contact us today and we can work together on planning the most awesome bounce house / jump party ever!
CHEAP BOUNCE HOUSE RENTALS
So look we don't mess with cheap stuff, that implies our equipment is cheap and we do not have cheap or lesser quality inflatable bounce houses, we do however have the best line of High Qualtiy
Affordable Bounce House Rentals in Davenport Florida
and the surrounding area. Our equipment is made of high-quality, lead free, commercial materials that are built to take all the abuse an awesome party can bring. We have high-standards and also clean and inspect our equipment regularly to ensure our rentals are ready for your party. Call us for the best bounce house rentals Davenport FL.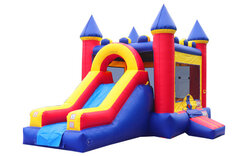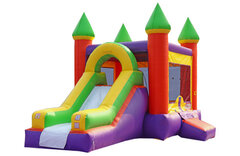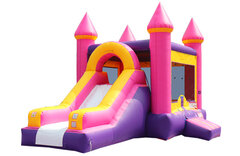 Davenport Bounce House Rentals and Other Great Accessories Fly High offers bounce house rentals, they are a great way to party and celebrate. Fly High Inflatables LLC has all the bases covered and we're ready for fun. An online catalog shares a wide selection of inflatables and bounce house rentals in Davenport Fl and our prices won't break the bank, either. We're the area's trusted leader when it comes to party rentals, and we're proud of our reputation. We're ready to help you understand all the basics so that you can make an informed decision about the our bounce house rentals. You'll want to check out each unit, as they all feature themes and color designs that will fit in at your next great event. Call today at 863-307-9307.
Questions About Fly High Inflatables LLC Bounce House Rentals? Size and dimensions: Our units come in all kinds of sizes, so we're sure to have just the right rental for you. Consider the specs and let us know if you have any questions. Correct power source: depending upon which unit you book, power supplies may need to be kept in mind. Don't let the lack of a power source affect your big plans! Plan accordingly: Speaking of plans, give some thought to how environments like parks will impact how guests come and go, and interact with the rental inflatable. Consider the extras: There's a good chance that we can help you with seating, tables and other party essentials that you might not have in mind. Reserve with time to spare: Summer is an extremely busy time for us, and you're not the only one calling us for great party accessories! To guarantee you can have the unit that's perfect for your event, call us and make the reservation ahead of time. Reserve your rental of choice ahead of time: Many of our rentals are hugely popular during the busy summer months! To ensure that your rental of choice is available for your chosen date, we recommend that you book your order as soon as possible. Ready to learn more? Davenport bounce house rentals elevate any engagement and we've got the resources you'll need and can depend on. Read all about Inflatable Davenport fl and see which units are the best for your occasion, wherever you may be in the Davenport Fl area.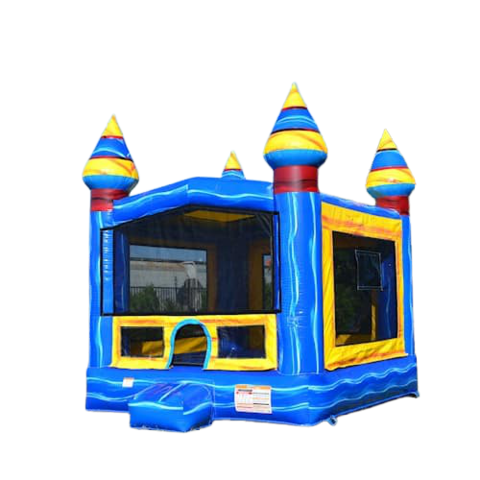 Inflatable Bouncy House Rentals Davenport FL
At Fly High Inflatables LLC, we are very confident that our Bounce House rentals Davenport are the best in the business. Inflatables and especially bouncy castle inflatables are our specialty. We are a Family owned and locally operated Davenport, Fl Party rental business. We are proud to have such great customer service and experience in making your next party the best it can be. Our bounce houses are some of the best in the business, and we have quite the inventory, so you can plan an amazing event. Whether you are planning a backyard birthday bash, or a company party to remember, We have the perfect bounce houses for you. Our moonwalks are always clean and safe, and our expert team is dedicated to making your event a huge success. Let us help you create your next: backyard party, school festival or field day, birthday party, church event, community event, carnival, graduation party for high school or even college graduation party, corporate event/retreat or team building exercises. No matter the type of event, we will make it a blast!
Tents Tables & Chairs
Davenport FL
FAQs about Bounce House Rentals in Davenport Florida
Q.
Do prices Include setup and delivery?
A.
Yes they do, although there may be fees for farther out areas. Prices do not include sales tax.
Q.
Does the standard 4 hour rental time include your set up time?
A.
No it does not. We set up early so your whole rental time can be spent playing.
Q.
Do you require a deposit?
A.
Yes all orders require a $50 Credit Card deposit. Cancellations 8 days or more beforehand are fully refundable, While cancellations between 2-7 days ahead will receive a rain check that is good for 1 year.