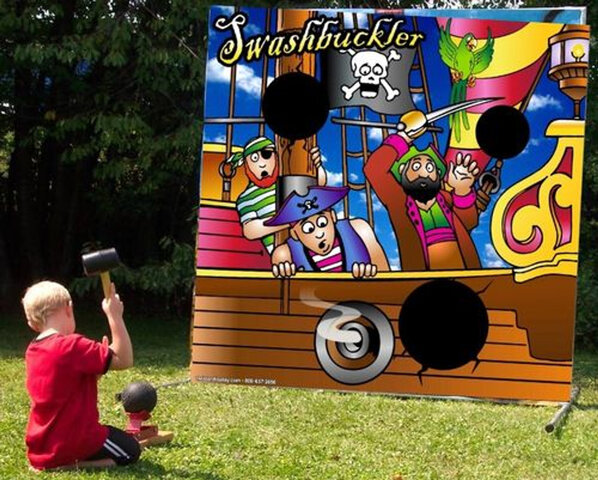 Description
Swashbuckler Frame Game Rental
Introducing the ultimate interactive gaming experience for your next event - the Swashbuckler frame game rental! Perfect for parties, corporate events, or any gathering, this game is sure to delight guests of all ages.
The game features a large frame or structure that players can stand in front of and swing a foam mallet to interact with the game. The game uses projected images or animations that respond to the player's movements, creating a visually engaging and immersive experience.
The game is easy to set up and can accommodate multiple players at once, making it perfect for large events. It is also safe and fun for all ages, making it an ideal addition to any party or event.
Rent the Swashbuckler frame game today and take your event to the next level with an interactive and exciting gaming experience that will be talked about for years to come.