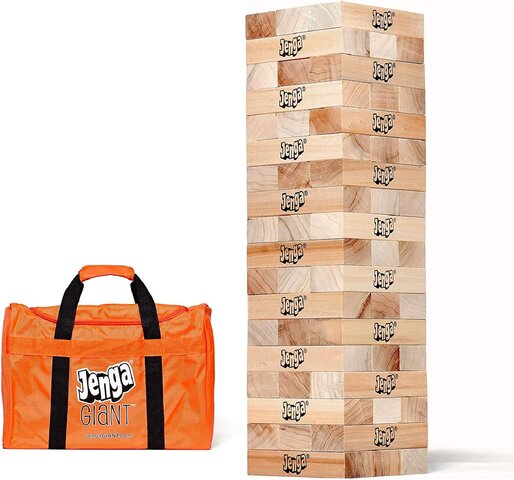 Description
Looking for a fun and exciting game to add to your next event or party? Look no further than our Jumbo Jenga Rental Js7! This classic game has been supersized to create an unforgettable experience for players of all ages.
Our Jumbo Jenga Rental Js7 set includes 54 wooden blocks that are over 5 feet tall when stacked. Players take turns removing one block at a time from the tower and placing it on top, without causing the tower to topple over. The game requires skill, strategy, and a steady hand, making it a great option for team-building activities or friendly competitions.
Our Jumbo Jenga Rental Js7 set is perfect for outdoor events like weddings, corporate picnics, and backyard barbecues. It's also a great addition to indoor events like birthday parties, family reunions, and holiday gatherings. The set is easy to transport and set up, so you can enjoy hours of fun no matter where you are.
Don't miss out on the fun - rent our Jumbo Jenga Rental Js7 set today and create memories that will last a lifetime!